robust frame

300000 Vibrations Test

Long Range

40 - 70 Miles

Max Load 400lb

Tube Part Thickened 40%

250W hub motor

85Nm Brushless Motor

48V 25Ah Battery

Samsung Battery

Up to 25 KM/H

Level 5 Adjustable
original design
STURDY FRAME & ULTRA SAFE DESIGN
FUCARE Taurus With its special and unique frame, this EBIKE is built to withstand any challenge. Its robust construction ensures durability while providing a smooth and comfortable ride.Stay visible from every angle with reflectors and lights positioned at 360 degrees. Whether you're cycling in the city or tackling rough terrains, you'll always be seen, day or night. Safety is paramount, and that's why the Taurus EBIKE is equipped with 180mm hydraulic brakes. Experience superior stopping power and ride with confidence, knowing you're in control. Unleash your adventurous spirit and elevate your cycling experience with the FUCARE Taurus EBIKE. Get ready for a ride like no other.
SAMSUNG 25Ah (1200Wh)
SUPERIOR BATTERY
Powering the FUCARE Taurus EBIKE is a cutting-edge Samsung battery, renowned for their safety and impressive range. With these high-quality batteries, you can embark on longer journeys without worrying about running out of power. But that's not all - the Taurus EBIKE also offers an extended range when utilizing the pedal assist feature. By combining the power of the motor with your pedaling effort, you can cover even greater distances, making your rides more enjoyable and convenient.

When it comes to charging, the Taurus EBIKE won't keep you waiting. With the included 4.5A charger, you can recharge your battery fully in just 5-7 hours. That means less downtime and more time on the road, ready to explore new horizons.

Experience the freedom of extended range and efficient charging with the FUCARE Taurus EBIKE. Enjoy peace of mind knowing that you have the power to go the distance and the convenience of a quick recharge whenever you need it.
Endless Possibilities
Unleash the Power
Discover the unstoppable power of the FUCARE Taurus EBIKE. Equipped with a mighty 250W 85Nm motor this EBIKE is built to conquer any challenge. Its Shimano eight-speed transmission ensures smooth and precise gear shifts, allowing you to effortlessly adapt to different riding conditions.
Designed to handle various terrains, the Taurus EBIKE features 26*4.0 inch off-road tires. These rugged tires provide excellent traction and stability, enabling you to confidently navigate through sand, gravel, and rugged trails. Plus, with the hydraulic shock-absorbing front fork, your ride becomes even more comfortable as it absorbs bumps and vibrations along the way.
Embrace the thrill of adventure and experience the power of the FUCARE Taurus EBIKE. It's time to explore new horizons and take your riding to the next level.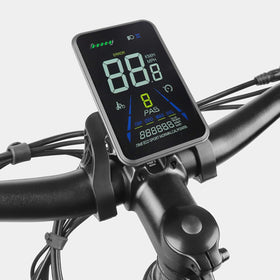 COLOR LCD DISPLAY
Upgrade the color LCD display and increase the button vibration feedback at the same time, you can easily view all the riding data you need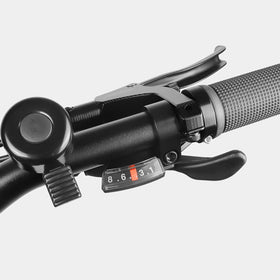 Shimano 8 speed
Upgrade Shimano eight-speed, adjust according to the terrain, prompt ride quality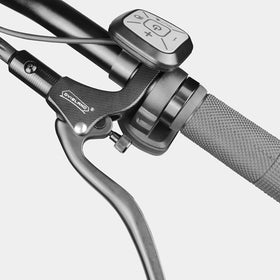 hydraulic brake
180mm hydraulic brake, the brake strength can be adjusted freely according to the situation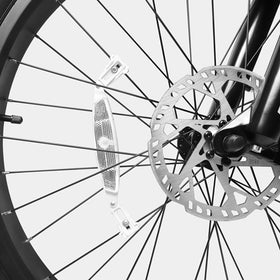 Safety
EBIKE has 360-degree reflectors or lights, allowing you to ride safely no matter it is day or night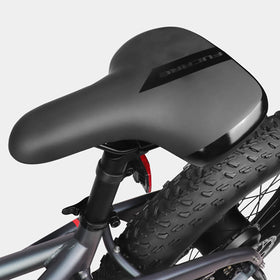 Wide Seat
Wide seat for a more comfortable riding experience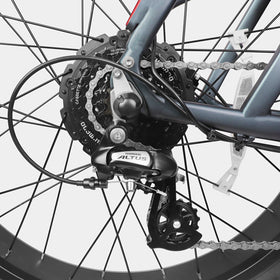 25W brushless motor
250W brushless motor, maximum output 85Nm, ultra-high power output can easily cope with various terrains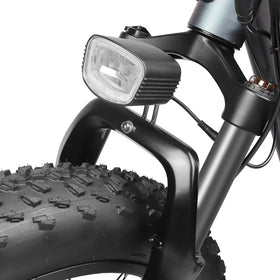 headlight
Use upgraded headlights, brighter, larger irradiation range, safer driving at night